Winston Marshall Signature Banjo
The Ultimate Touring Banjo
The Winston Marshall Signature Model by Deering is, in his own words, the ultimate touring banjo. Every detail of this banjo has a purpose and is the result of more than a year of close collaboration between Deering and Winston.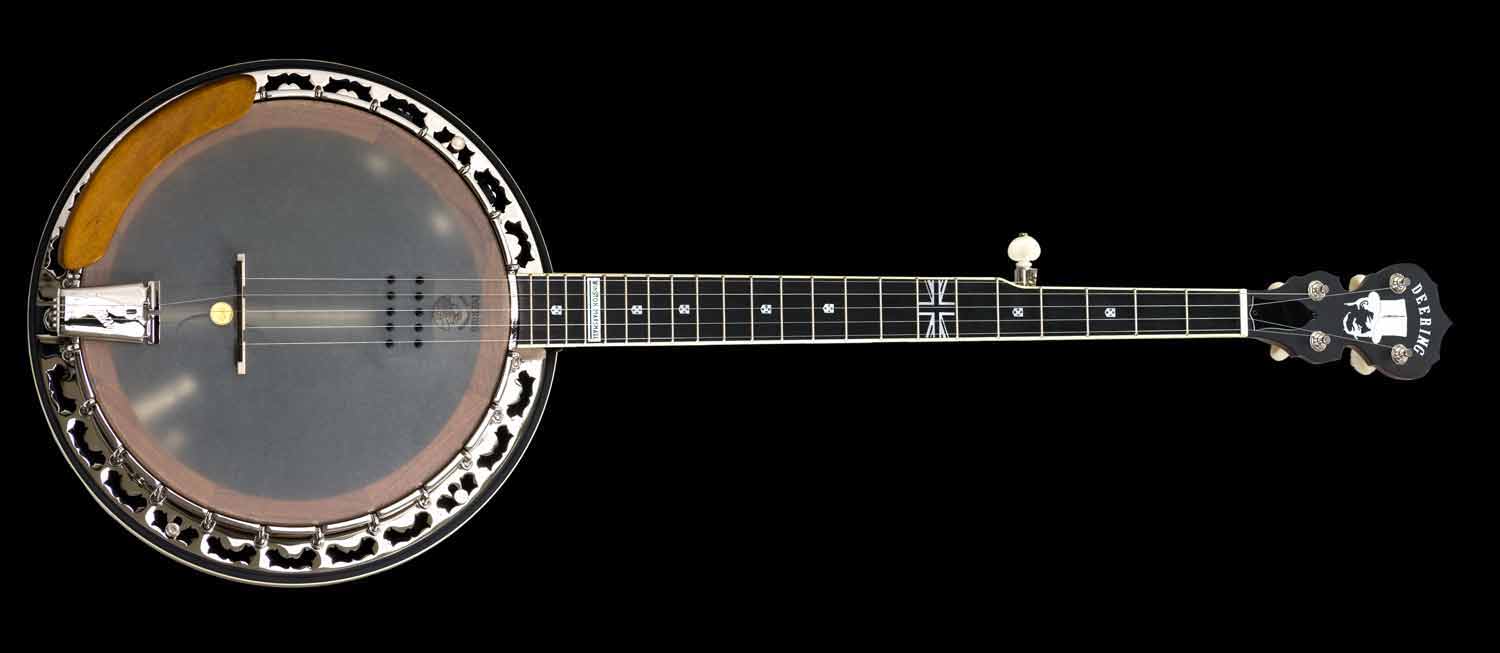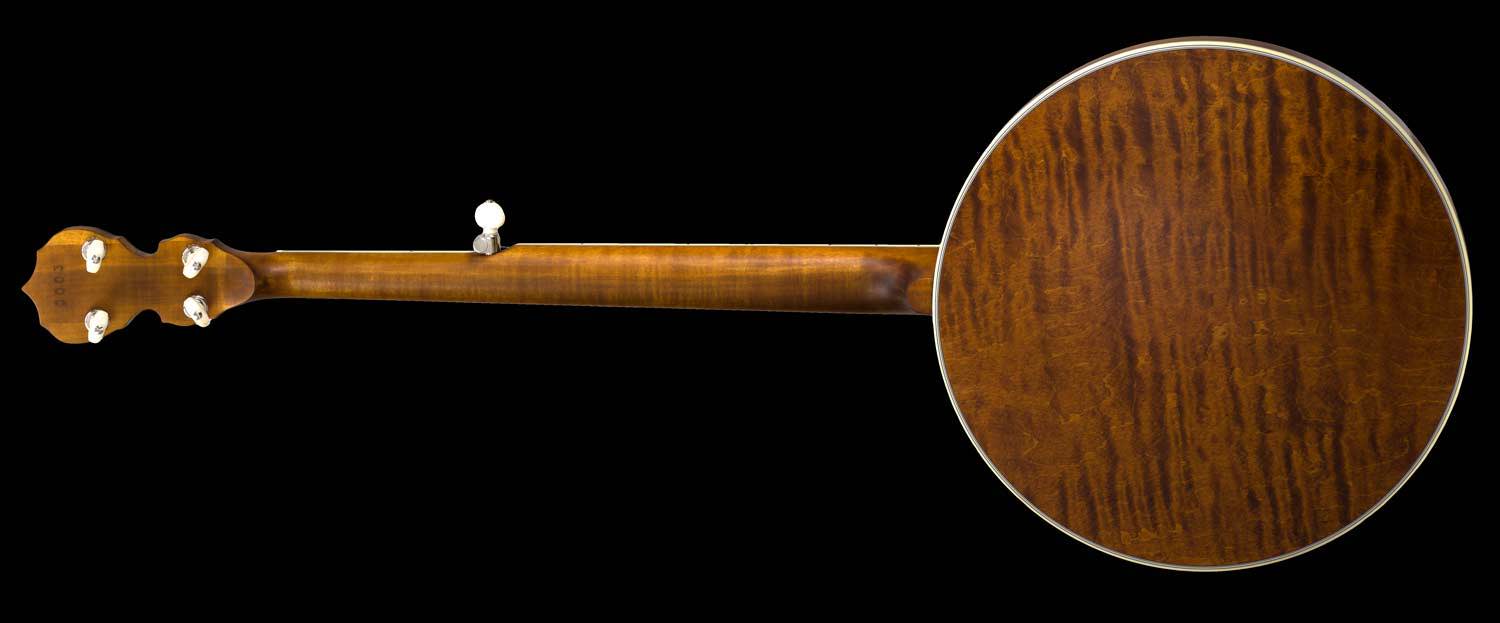 A Kavanjo pick up at the neck, with a piezo pick up under the bridge, are controlled by conveniently located volume knobs for a huge range of tones. Between the knobs is a 3-way toggle switch, giving the player the ability to select the Kavanjo or piezo, or simply blend the two at the flick of a switch.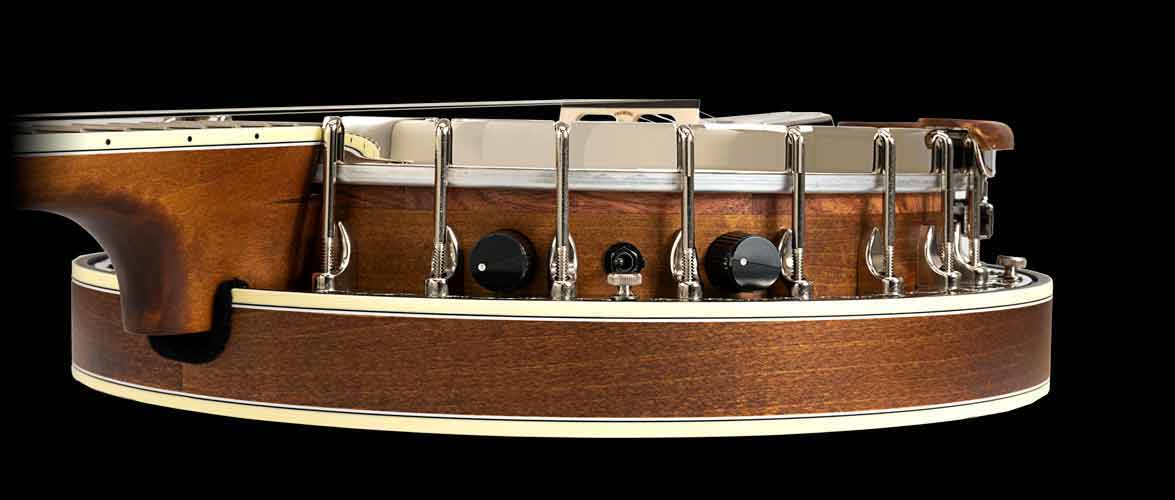 Warm & Punchy Acoustic Tone
The combination of the rennaissance head mounted to a grenadillo tone ring gives the Winston Marshall Signature Model a warm, yet punchy tone.
XLR and 1/4" Output Jacks
Unique to the Winston Marshall Signature Model is the addition of both a standard 1/4" output jack and an XLR jack. The addition of the XLR jack allows you to install a microphone inside the pot of the banjo and capture a fully natural acoustic banjo tone. The 1/4" jack connects to the Kavanjo pickup and piezo pickup so you can plug into an amplifier and effect pedals.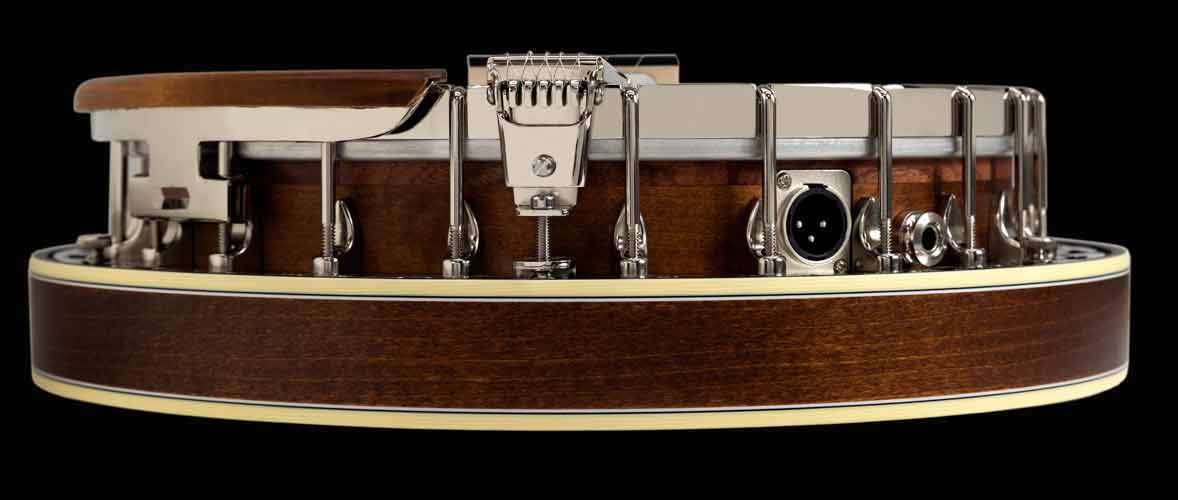 The Winston Marshall Signature Model is the first to feature the new Deering Wooden Armrest.
All inlays are cut from beautiful mother of pearl, including the Union jack at the seventh fret, and the band's popular "Willis" mascot which adorns the peghead.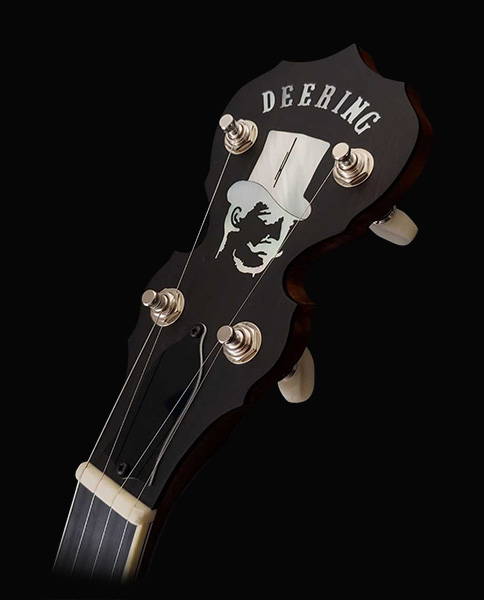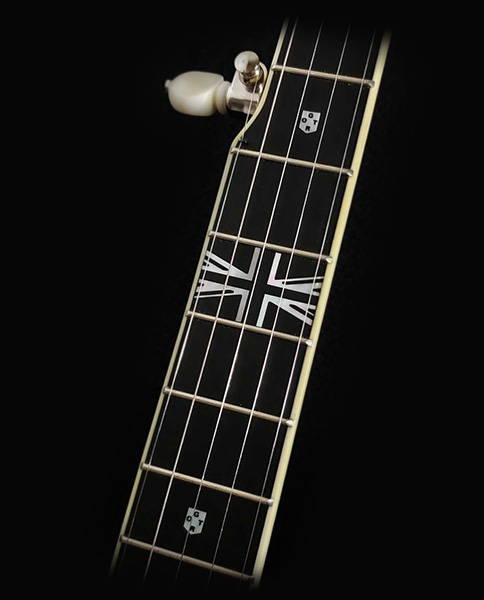 ---
It is our great pleasure to introduce you to the new Gentlemen of the Road Goodtime Banjo! Inspired by the work the band members of Mumford & Sons do under the umbrella of GOTR and their desire for people to feel included as participants rather than just invited as passengers in what the band does.