How to Care For Your Banjo
How to Care For Your Banjo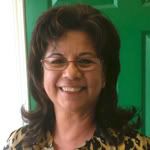 Everything we love blooms if we take proper care of it. Our gardens, our pets, our friendships…and most of all, our banjos. But wood, metal, and banjo heads all have their own particular needs. Today, as always, I will start with a few basics and arm you with advice on keeping your beloved banjo in optimum playing condition.
THE BANJO HEAD:
Luckily, this is the easiest to keep clean. The oils and moisture from our hands can sometimes leave unsightly grease marks on the banjo head where our fingers or hands rest against it while playing.
You can put some general cleaning liquid (409 Cleaner), like you would use on your kitchen counters, to remove the dirt. Spray a soft white cloth or white paper towel with the clear cleaner and gently rub on the surface of the banjo head. Don't push too hard…you don't want to break the head. Just rub gently. You will soon see a clean head. For smooth top heads, it is mainly fingerprints that you will be removing. This can be done with a gentle glass cleaner.
HARDWARE:
Most banjos have a coating of nickel plating on their hardware. Some may be gold plated or chrome plated. Plating will wear off of the banjo hardware and nickel plating is more likely to tarnish.
To prolong the lifetime of your hardware, wipe fingerprints and smudges off the metal parts with a clean cotton cloth; an old white t-shirt is great for this. You can run this cloth up and down along the fingerboard and strings as long as there is no cleaner on it. Keeping a cloth in your case will encourage you to make this general wiping down of the hardware a habit. The oils and moisture of our hands encourages the tarnish. Chrome plating does not tarnish like nickel, nor does gold. Any plating can wear off over time so you might want to consider our armrest protector to prevent having to re-plate it down the road. This works well for those who are allergic to nickel plating as well.
Chrome plating is the most durable; like the fixtures in your bathroom, and will not tarnish like or wear off as easily. Still, making the wiping down procedure a habit, regardless of your plating, is a great way
to keep the banjo sparkling.
Should tarnish occur, there are several ways to combat it. We have a set of Deering care cloths on our website that are already impregnated with cleaning products. The grey/white one is great for those daily "wipe downs" that I mentioned before and has an anti-tarnish component in it. The white only cloth is good for cleaning tarnish that is more obvious on the hardware. The pink one is a wax cloth for the wooden parts of the banjo.
There is a product available through the internet called Cape Cod Polish. These are small, soft, pink cloths with a non-abrasive (this is important) cleaner that is great for heavily tarnished hardware. The product comes in various sizes and smells like cotton candy…but don't eat it, ok? You use the pink cloth to wipe on the cleaner and remove it with a soft, white cloth. Keep it off the wooden surfaces.
At your local hardware store, you may also find a product called Simichrome. It is made by a German company called Happich. You put a small amount of this non-abrasive paste on a soft, white cloth and use it to clean the tarnish. We had a gentleman come into the factory with an older banjo (not a Deering) who needed to clean his hardware. I tested the Simichrome on a small corner and was amazed at the results. If you have some heavy tarnish, try this one out. Again…keep it off the wooden surfaces.
You know those baby-wipes that come in tubs at the grocery store? Believe it or not, these actually can be used to clean surface dirt from your hardware. No wonder baby's shine when you clean them with these!
FINGERBOARD CARE:
The ebony fingerboards on our Deering banjos are not covered with a finish. They are treated with a light coating of almond oil. You can but it at the grocery store or the hardware store.
To clean your fingerboard, rub it down with a clean cloth that has a light coating of almond oil on it. Rub the oil into the wood, and remove any excess on the fingerboard.
Keep your fingernails short on your fretting hand. This will help prevent grooves from occurring on the fingerboard itself. I am amazed when I see little "valleys" between the grooves on an ebony fingerboard. It is a very hard, dense wood but long hours of practice and playing with long fingernails can have deleterious effects, even on this very hard substance!
Grooves in your frets can happen just from continuous playing. But, they may also be a sign of pressing harder than you need to on the frets. Try using a lighter touch. Your hand and your frets will thank you! Eventually, you may need a fret replacement. Please use a luthier to do this if you are not experienced in this sort of procedure to prevent any damage to the fingerboard of your banjo.
FINISH:
Protecting the finish is better than having to repair the damage!
Always wash your hands before playing the banjo. Any lotions, aftershaves, perfumes, oils, etc. on your hands can interact with the finish. This first step alone will go a long way to keeping the banjo finish clean and extend its lifetime.
Avoid vinyl and plastic straps that might interact with the banjo finish. We have a great selection of leather and durable cloth straps that are custom made to fit our banjos. Click here to choose a strap to fit your banjo and your budget.
Be careful with your choice of banjo stands. They too may have plastics or vinyl that could mar or react with the finish on your banjo.
We have a wooden stand that will not react with the finish.
Avoid commercial furniture polishes containing harsh chemicals or silicone. These may interact with the finish.
Use our pink care cloth which makes cleaning the wood easy, convenient and safe.
If you spill water or alcohol on the banjo, wipe it off immediately because it can leave a cloudy spot.
Very light scratches in the finish can be rubbed out using a light grade auto polish or toothpaste on a cotton cloth. Put some into the area of the scratch and rub it around so that the grit of the polish will smooth the finish. Deep scratches need professional care.
Remove the capo/banjo tuner on your peghead after use. The pressure of the capo against the back of the neck for long periods of time can mar the finish.
TRAVELING WITH YOUR BANJO:
Keep your banjo in the case.
If you are traveling in your car, do not put the banjo in the trunk. It may be too hot or cold for it. If you are not comfortable, the banjo will not be!!
If you are traveling on an airplane, do not put the banjo in the luggage area unless you have a FLIGHT CERTIFIED case. We now carry Calton Cases. These are flight certified and well worth the investment if you travel frequently on airplanes. Check out all of our cases here...
You might consider shipping the banjo to your location via any carrier of your choice if you have time. This will prevent the airline from forcing you to put it through the luggage area.
The hardshell case will fit in the overhead compartment or in the first class cabin closet. Travel nowadays is not encouraging and you had best remove ALL tools from the case as they will take them away from you. If you can get them to let you keep the banjo in the overhead, it will be safe there.
If you put your banjo in a gig bag and wear it like a back pack, you can take it on most flights by putting it in the overhead.
Get yourself a gig bag here...
GENERAL TIPS:
Keep the banjo away from air conditioning and heating vents. This will help prevent shrinkage of the wood.
Keep the banjo away from the window. I had one poor Calico owner call with a finish issue because the banjo had sunlight hitting it from the window. Sun will definitely damage the finish and the heat will have adverse effects on the wood.
Have a good hardshell case to store your banjo in. This will protect it from being knocked around and insulate it from humidity and dryness.
If you live in a very humid climate, you might consider putting a white sock filled with rice inside your case. This can help absorb some of the humidity that might sneak into the case.
For those of you in dry climates, you should look into a good case humidifier on the internet. DO NOT put a damp sponge in your case…this will cause swelling of the wood and finish.
Set your banjo case down gently to prevent any undue jarring of the fifth peg. After several bumps, a fifth peg might fall out. Closing the lid on the 5th string peg can knock it out or loosen it.
Wipe it down after each session!
Clean the wood and metal every 3-6 months or more to keep your beloved banjo looking its best!
IN CLOSING:
When in doubt, email us at info@deeringbanjos.com or call our toll free number, 800-845-7791, before you travel or clean your banjo with anything other than what we mentioned above. I am sure you all have some great tips so send them my way. We have had some great ideas from all of you and we appreciate every communication.